Ed Culham Tips Review
October 28, 2019
31 Views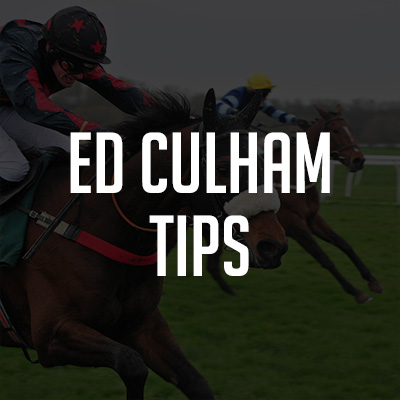 Thanks for taking the time to read my Ed Culham tips review, It's taken up a lot of my time to compile all the info below so please show your support bu sharing on social media.
Tipsters Empire has a growing number of quality horse racing tipster son their books including The Wizard Of Big Odds and JakBlak Racing.
Ed Culham is one of their newest additions and on the first inspection, it seems Ed Culham is doing pretty well since July 2019 delivering over 56% ROI at the time of writing this review.
Ed gives good quality write-ups with each selection enabling you to get a good idea behind the reason the tipster has given the selection and he does not just advise favourites every day like some services.
Joining Ed Culham On Tipsters Empire
Very simple to join Ed Culham by simply heading to the Tipsters Empire website and selecting his portfolio (see image below click to be taken to his page).
You can get a 28 day trial of Ed Culham For Just £2.99 Here
Once you are on Ed's profile page simply select the join now option and you will be faced with three options, Saturdays, Festivals, or combined.
I selected combined which cost me £49 for 3 months membership which works out to about £16.33 per month so not too expensive considering
Selections are sent out at around 9pm the night before the next days racing via a text message which has a link to log in to your account if you wish to see the full write up etc.
Tipsters Empire advised me a bank of 100 points (£1000 to my £10 per unit stake plan).
One other thing to note is that you are not tied into a subscription with Tipsters Empire services, you receive a reminder 2 days before your membership is due to end and you are given the option to renew or let it end.
You can get a 28 day trial of Ed Culham For Just £2.99 Here
Did Ed Culham Deliver The Goods Though After 3 Months Membership?
Well as always I was a member for 3 months of Ed Culham's horse racing tips and I can now report on my findings
My membership began on the 11th of July 2019 and ran until the 12th of October 2019. I can say the service was very profitable after the trial and below is a breakdown of the number of bets etc.
The number of selections advised: 67
The number of winners: 11
Profit Or Loss in 3 months: +£460.95
Average profit per month: +£153.65 
Verdict = PASSED!
You can get a 28 day trial of Ed Culham For Just £2.99 Here
Passed with flying colours, to be honest, it was a bumpy start but we never really went too far into the betting bank with a lowes point of £970 ish and a very high point in mid September of over £1600 but with the usual losing runs we still averaged out well up after 3 months.
Even with the £49 membership fee taken out, it was an overall profit of£411.95. Longer membership options are cheaper and thus would certainly lock in more profit for you going forward.
You can get a 28 day trial of Ed Culham For Just £2.99 Here
My Verdict: Passed! Score: 98%