Underdog Racing Tips Review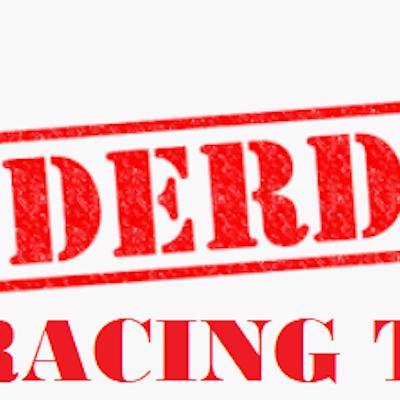 Hello and welcome to Underdog Racing Tips Review, this is a profitable tipster for horse racing on the Tipstrr website that hosts hundreds of free and paid tipster services for all sports.
Click here to find out more about Underdog Racing Tips on their website
Underdog Racing Tips is an exceptional platform that stands out in the highly competitive world of horse racing tipsters. With their unique focus on uncovering underdogs, they offer an alternative perspective to punters looking for greater value and excitement. In this review, we delve into the strengths and weaknesses of Underdog Racing Tips, shedding light on their services and overall effectiveness.
Pros:
Spotting Hidden Gems: Underdog Racing Tips excels in identifying underrated horses with high potential. Their team of experienced analysts conducts thorough research, delving into race histories, form, and other crucial factors to pinpoint underdogs that possess strong chances of outperforming expectations.
Value-Oriented Approach: What sets Underdog Racing Tips apart is their emphasis on value betting. They aim to provide selections with favorable odds, allowing bettors to maximize their returns. This approach attracts bettors seeking long-term profitability and those looking for alternative options beyond the usual favorites.
Transparent Performance: The platform maintains a high level of transparency, ensuring accountability to their subscribers. They regularly update their website and social media platforms with detailed records of past tips, including wins, losses, and overall profit/loss figures. This level of transparency instills confidence in their service.
Well-Structured Communication: Underdog Racing Tips delivers their selections via a user-friendly interface, offering a hassle-free experience for their subscribers. The tips are sent promptly, allowing users to place their bets with ample time before the races. Additionally, they provide informative write-ups accompanying their selections, enhancing the overall betting experience.
Cons:
Narrow Specialization: As the name suggests, Underdog Racing Tips primarily focuses on horse racing. While this is a strength for enthusiasts of the sport, those seeking diversified betting options across multiple sports may find the platform lacking in variety.
Underdogs Results
Since beginning our proofing in January 2023 Underdog racing tips have continued to impress…
| | | |
| --- | --- | --- |
| Month | Profit/Loss | Running Profit/Loss 2023 |
| Jan 2023 | -£137.50 | -£137.50 |
| Feb 2023 | £1,789.30 | £1651.80 |
| Mar 2023 | £824.50 | £2476.30 |
| Apr 2023 | £2,578 | £5054.30 |
| May 2023 | £3,130.70 | £8185 |
That's an amazing over 8k in just 5 months of tipping and this is to £10 stakes guys, not £100 stakes.
Underdog Racing Tips Review – Verdict
Underdog Racing Tips shines as a reliable and distinctive tipster service that caters to horse racing enthusiasts. Their ability to identify undervalued horses, coupled with a value-oriented approach, makes them an excellent choice for bettors looking for hidden gems and better returns. Despite a narrower specialization and limited frequency of tips, their transparency and user-friendly communication contribute to a positive user experience. If you're willing to explore alternative betting options and discover underdog winners, Underdog Racing Tips is certainly worth considering.
8.9/10 – PASS
If the service were slightly more selective it would be a high 9.