The Technology Behind Live Casino
November 4, 2019
27 Views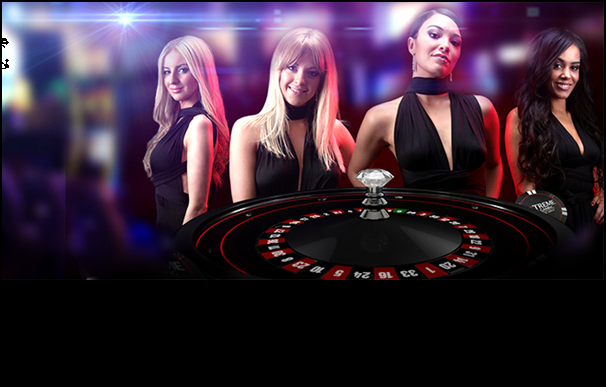 Live casinos are very exciting and gamers can play the games through a console on their computer devices as they are run by a human dealer real-time. Live casinos bridge the gap between the traditional casinos and the online casinos to create an actual casino experience for the players. Different companies provide resources and also work together to develop the programs necessary to make live gaming become a reality. Here are some of the technologies that are used to facilitate live online gaming.
Technologies behind live casinos
Let's take a look at some of the technologies currently used in live casinos across the world.
Streaming software
Live casinos use a specific type of software program that provides online streaming of games in various gambling sites. The software programs enhance the smooth streaming of live games. Streaming software reduces lagging, latency and transmits players' feeds at very high speeds. The programs also allow online streaming that decreases the consumption of power used by the CPU. Gamers can buy streaming programs that can specifically enhance their gaming experience. The streaming software can also enable players' record their games and play very fast.
Web Cameras
Live casinos use the technique and principle like that of video streaming. Web cameras are also very significant behind live gaming since they link gamers with the dealers through smartphones or computers. Players should also have a stable internet connection and a good camera to play the live casino successfully. The majority of casinos that provide live dealers and gaming have real casino settings and tables. Players competing against each other access the games online as well as the live dealer who stands around the real gaming materials and tables with cards.
Game control unit
The game control program receives feeds from the web camera and converts the feeds into data that can only be understood by machines. It decodes data from a player's feeds to other players and live dealers in a manner that they can understand. An efficient game control unit also uses advanced technology to decode and encode data very fast to enhance the smooth running of games. A problem with the gaming control unit affects the efficiency of the game and leads to a lot of errors in gaming.
Feeds like these could be used with online virtual football games where players bet on the outcome of a virtual football match for example.
Digitized casino wheels
Live casinos reciprocate and replace the mortar and brick casino setting. They are digitized machines that transmit data automatically to players. The slot machines and roulette wheels used in live gaming have sensors used to record data. Digitized wheels also send players data automatically in contrast to traditional wheels where dealers and players had to confirm the results by physically observing what is happening in the system. Servers and security systems are also important in facilitating live online casino gaming while using web cameras, monitors and GPU technologies.
You can play such digitized roulette games at newcasino-bonus.com and see for yourself exactly how these types of games work.
Smartphones and Computers
A good smartphone and camera are very significant to enhance a smooth gaming experience. Live streaming works effectively and efficiently when devices used are programmed with great graphics, operating systems and CPU's that handle HD videos.
Sites like bonus-spins.co.uk have many offers available for you if playing on a smartphone and computer is your chosen playing method for the casino.
Most computers and laptops designed after 2010 have graphics processing units and web cameras that candle high definition feeds. A stable and strong internet connection decreases game lagging and enhances the fast streaming of feeds.
These feeds are also sometimes used for virtual horse racing inside bookmakers and other virtual games.