The best football tipsters 2023
When it comes to football betting, finding the best football tipsters can be a daunting task. With so many options available, it can be hard to know where to start. In this article, we will provide you with a comprehensive guide on how to choose the best football tipster that suits your needs.
What to Look for in a Football Tipster
There are several factors to consider when selecting a football tipster. Here are some of the key features to look for:
Transparency
A good football tipster should be transparent in their dealings. They should provide their customers with detailed information about their services, including their betting history, win/loss ratio, and their betting strategy. This level of transparency helps build trust and confidence in their customers.
Experience and Expertise
Experience and expertise are crucial when selecting a football tipster. A tipster with a proven track record of success is more likely to deliver good results than a novice. Look for tipsters with years of experience in the industry and a good understanding of the sport.
Betting Strategy
A good football tipster should have a well-defined and structured betting strategy. They should be able to explain their approach to betting and how they arrive at their selections. This information will help you understand their approach and decide if it aligns with your betting style.
Customer Support
Excellent customer support is essential when it comes to football betting. A good tipster should be available to answer your queries promptly and provide you with helpful advice. They should also offer a range of communication channels, such as email, phone, or live chat, to ensure that you can reach them whenever you need to.
Value for Money
The cost of football tipster services can vary significantly. It is essential to compare prices and find a tipster that provides value for money. Look for tipsters with affordable prices that offer a good return on investment.
How to Evaluate a Football Tipster
Once you have identified potential football tipsters, you need to evaluate them to determine their suitability. Here are some of the factors to consider:
Betting History
Check the tipster's betting history to see their win/loss ratio and their average odds. This information will help you gauge their performance and their profitability.
Customer Reviews
Read customer reviews and testimonials to get an idea of the tipster's performance and reliability. Look for reviews from verified customers to ensure that they are genuine.
Free Trials
Many tipsters offer free trial periods to potential customers. Take advantage of these trials to test the tipster's services and see if they meet your needs.
Money-Back Guarantee
Look for tipsters that offer a money-back guarantee. This feature ensures that you can get a refund if the tipster fails to deliver the promised results.
Choosing The Best Football Tipsters
Choosing the best football tipster requires careful consideration of several factors. Look for a tipster that is transparent, experienced, and has a well-defined betting strategy. Check their betting history, read customer reviews, and take advantage of free trials to evaluate their services.
With these tips, you should be able to find a football tipster that can help you achieve your betting goals.
So, Who Are The Best Football Tipsters for 2023
Below we have compiled a list of the top 3 football tipsters for you to choose this year, we have used the above criteria to asses each of these services and we are confident that they can help you succeed in profiting from betting on football.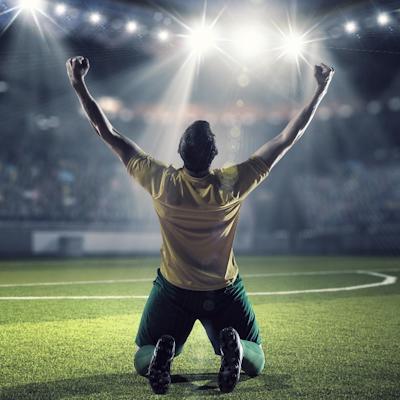 Well, my verdict of this football tipsters service is below and it's a resounding yes it shows all the usual hallmarks of being a long-term and highly profitable football tipster service.
My Verdict: PASSED Score: 99%
You really need to check this one out I had originally scored it 99 based on its overall profitability and an amazing record of no losing months from 11 months of tipping at the time, though there are a few blemishes now it raims ultra consistent and has been around for a long time.
click here to visit the footballer tips website to join or find out more
Over the first 3 months of being a member this football tipster, I made a profit of £1468.90
and I will stay on as a member for the rest of 2023 and see how well it continues to perform.
Verdict = PASS
click here to visit the Zenith website to join or find out more
Really impressed over the first 2 months of being a member with this football tipster and I will stay on as a member for the rest of 2023 and see how well it continues to perform for you all.
In the first 2 months I have made an overall profit of £43.40, so a good start, this could be a good one going forward with its selective approach to tipping football.
Verdict = PASS
Click here to join In The Stands Football Tips Today
That concludes our article on the best football tipsters for 2023, we hope that you found it useful in improving your betting profits!