Helis Horses Review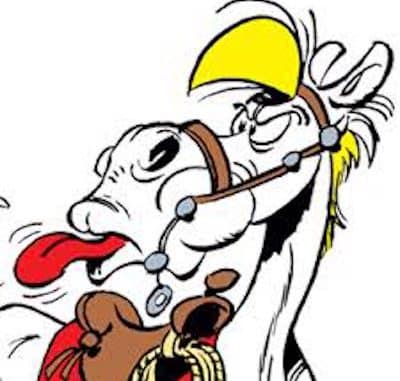 Hello and welcome to my Helis Horses review, I joined Helis Horses back in June 2020 and I stayed a member for two months and here are my findings.
You can join Helis Horses and also find out more about its results here
Firstly Helis horses is a horse racing tipster on the Tipstrr platform that offers selections for UK Horse Racing courses and only offers win only bets at max stake.
Heli has been tipping since October 2018 and has a total profit of £9685 at the time of writing this review. The strike rate is around 14% whilst the ROI is consistently above 20%.
Odds wise the horses that are given as selections are generally not favourites and the average odds are about 10/1.
The selections are generally sent out in the morning before racing there has been the odd occasion where a tip has been added at shorter notice but generally I had a few hours to place the bets.
How Did Helis Horses Perform Over 2 Months?
I joined on June 1st and stayed a member until the end of July, these are my findings on Helis Horses and whether I think its a profitable horse racing tipster or not.
Number Of Selections: 179
ROI month 1: -6.4%
ROI month 2: 47.4%
Profit Or Loss Overall: +£882.50 (or £367.50 per month)
Verdict = An Easy Pass for this one
View the full profit/loss for Helis Horses here
Take a look at Helis horses results month by month, I have highlighted the months where I was a member for you for transparancy.
You can join Helis Horses and also find out more about its results here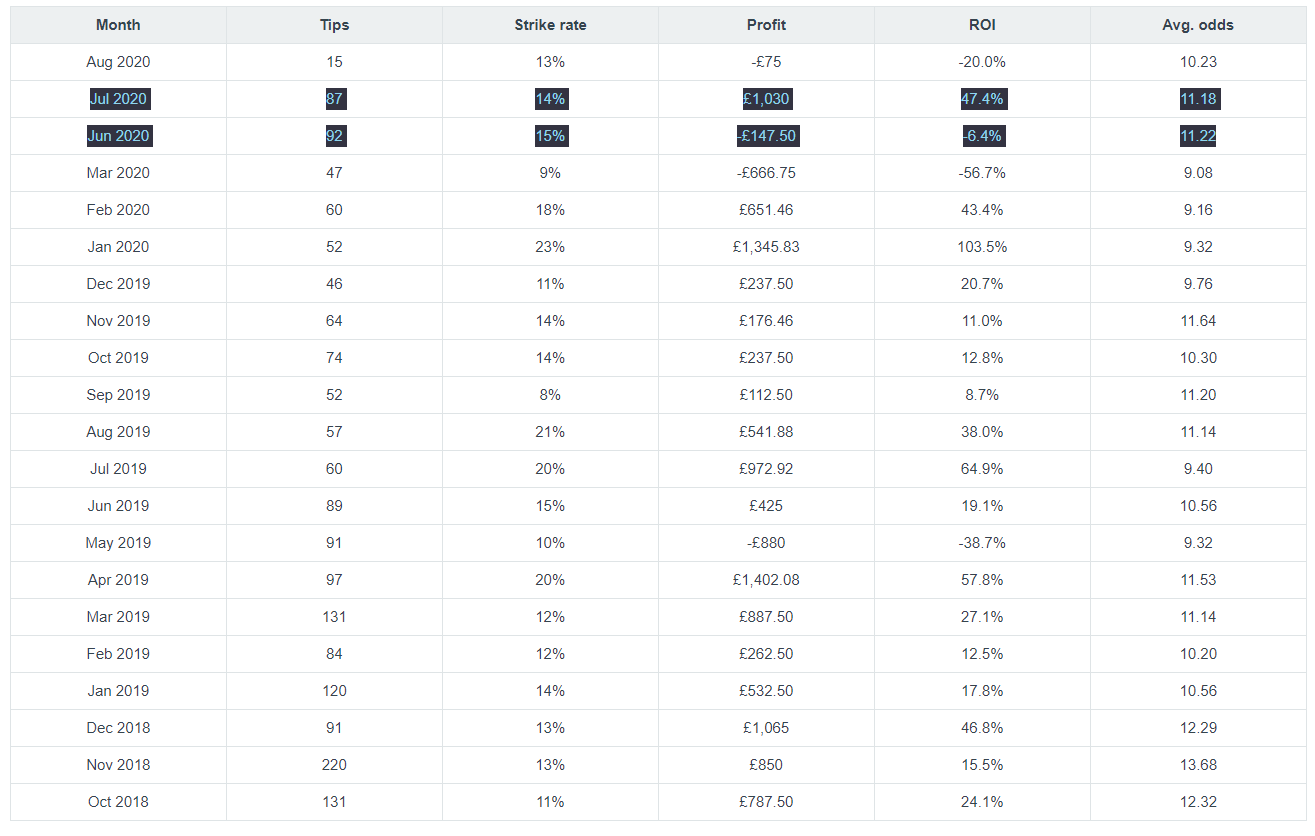 The first month was not a good start with a loss overall of £147.50 from 92 selections, the second month however blew me away with 87 selections a profit on the second month of £1030
My Verdict: PASSED Score: 95%
You really need to check this one out for Horse Racing I have scored it 95 due to its sheer profitability though I had a bad first month it was quickly blown out the water by the next month and a quick look back on this tipster's past performance leaves me with no doubts I will be a member for a long time.
You can join Helis Horses and also find out more about its results here
Thanks for reading my Helis Horses review, make sure you subscribe to my newsletter to stay up to date with the latest tipsters and free tips.