Each Way Value Tips Review
October 16, 2019
34 Views
Tipstrr Pro grows in popularity especially when it comes to finding profitable and transparent horse racing tipsters.
Each Way Value Tips is a popular service on Tipstrr and for good reason, it averages £261 per month profit and has returned over £6000 in profit in its 2 years tipping horses.
A Bankroll of around 100 points is advised by the service (£500 minimum I would say).

Joining Each Way Value Tips
Straight forward to say the least via the Tipstrr website simply click on Tipstrr Pro and select ech Way Value Tips from the list once on their profile hit subscription and sign up via Paypal securely.
Membership costs £29 per month but as always the yearly option is the cheapest long term and doesn't come with a monthly subscription (saves about £118 over the year).
You can join Each Way Value Tips Here
Staking at Each Way Value is a little more complex than usual, for example, if the selection is advised as a £1 win its a £5 win if you go by £5 per point as I do.
You can expect around 10 selections per week on average so its nice and easy to track and place bets.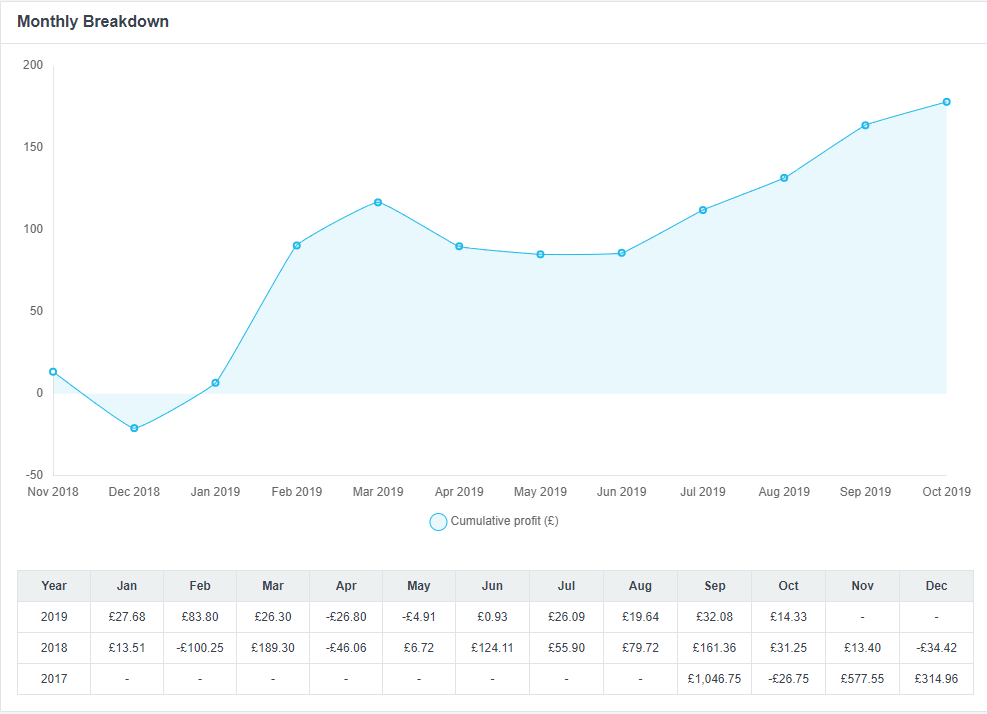 Is Each Way Value Tips Profitable?
Well, as usual, I joined for a 3 month period and below are my personal findings during my membership.
Points profit in 3 months: £77 but based on £1 advised as 1 point it's £77x£5 (£5 per point)
Total profit = £385
Average profit per month: +£128.33
Verdict = PASSED!
View the full profit loss of Each Way Value Tips Here
I have no doubt that Each Way Value Tips will be a loyal servant to any horse racing punter out there and with a proven track record over more than 2 years your in safe hands with this one.
Its an easy Pass from me.
My Verdict: Passed
Each Way Value Tips Review Score: 94%