Bookies Enemy No.1 Review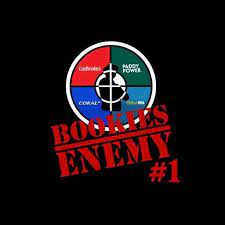 Welcome to my Bookies Enemy No.1 review, If you're a sports bettor, then you're always looking for an edge to help you win more bets. That's where horse tipster services come in – they offer expert analysis and predictions to help you make more informed betting decisions.
But with so many horse racing tipsters out there, it can be hard to know which ones to trust. In this article, we'll take a closer look at Bookies Enemy No.1 – a popular tipster service that claims to have a winning record.
We'll examine their track record, pricing, and customer feedback to help you decide whether or not to give them a try.
Click here to find out more about Bookies Enemy No.1
Who is Bookies Enemy No.1?
Bookies Enemy No.1 is a UK-based tipster service that provides betting tips for horse racing and football. The service was founded by Gary Poole, who claims to have over 20 years of experience in the sports betting industry.
Poole's approach is based on statistical analysis and form study, and he uses his expertise to identify value bets that he believes are more likely to win.
How does Bookies Enemy No.1 work?
Bookies Enemy No.1 offers two different subscription packages – a monthly package and an annual package. Both packages give subscribers access to tips for both horse racing and football.
Tips are usually sent out via email the evening before the race or match, giving subscribers plenty of time to place their bets.
According to the Bookies Enemy No.1 website, their tips have a strike rate of around 35-40%, with average odds of around 5/1.
This means that for every 10 bets placed, you can expect to win around 3-4 of them. Of course, these are just averages, and actual results may vary depending on the specific tips and the skill of the bettor.
Bookies Enemy No.1 Track Record
The most important factor when considering a tipster service is their track record – how successful have they been in the past? Unfortunately, it can be hard to verify the accuracy of a tipster's claims, as many are not transparent about their results. Bookies Enemy No.1, however, does publish its results on its website, which is a good sign.
According to their website, Bookies Enemy No.1 has achieved a profit of over 500 points since its launch in 2014. This means that if you had placed a £10 bet on each of their tips, you would be up over £5000. Their strike rate, as mentioned earlier, is around 35-40%
Click here to view Bookies Enemy No.1's Full Profit/Loss Records
My Results As A Member 1st January 2023 Till March 18th, 2023 so far
Number of selections = 120
Won = 39
Placed = 11
Lost = 70
Staked = 268.6 points (£25 per point) =£6715
Returned = £9693.25
Total Profit = +£2978.25
Average Monthly profit since joining so far = £992.75 per month
Basae no this so far its a
Verdict = PASS