All About Android Casinos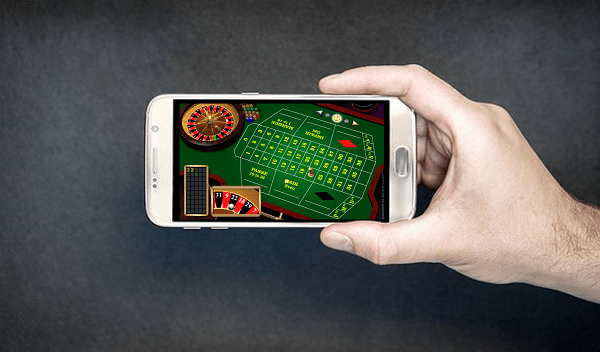 Although Apple is a striving brand and popular with everyone, it has a powerful competitor and that is Android. According to statistics, Apple only makes about 15% of the world's smartphone population (with their iOS) as the rest is made up by Android. This is because the last-mentioned is used as a standard operating system on phones of different brands like Samsung, Google, Sony, Motorola, LG, and more. Additionally, Android phones are more affordable and easy to use, and these are reasons enough for their increase in demand.
The gambling world is not left out too since most of the casinos want to provide their services online and on mobile. That is why many fans of mobile entertainment want to know if the OS of their phones are compatible. Luckily, Android casinos are now a popular thing, and any mobile user may get to enjoy their favourite games on phone. We will discuss everything you need to know about Android casinos and some of the best online sites to play in below.
What to Look for in Android Casinos
Selecting an Android online casino is more than just picking any site with games and signing up. The player needs to look at more factors other than the bright colours of the casino and the selection of games. A good mobile gambling resource should not only be compatible with your phone but also be able to deliver the following:
Payment Methods: Banking options are a great way to cash in and cash out winnings. The finest casino should be able to keep your information secure and discreet. So make sure that whichever resource you choose, it offers safe payment method you can use on your mobile. You certainly do not want a lot of hassle while you deposit cash to your casino's account or withdraw. Some of the best methods you can use on an Android casino include PayPal, Neteller, and Skrill.
Games Variety: Not so long ago, gambling games were usually played on brick and mortar houses. With time, most casinos have adapted to online and mobile gaming and so are the software providers. So when it comes to games, make sure that they are Android-friendly. Besides, just pick a casino that offers titles you might be interested in or your favourites. Some of the games offered on mobile include slots, roulette, blackjack, baccarat, and live casino.
Compatibility: The first thing you should check while choosing an Android casino is to see if it is compatible with your device, right? So you should make sure the resource you have selected is optimised for the type of your phone as well as for the version of OS you have on your device. Also, check if you can play with your web browsers, or alternatively download an app.
Customer Care: The player might experience one or two issues while playing. This should not worry you as it is normal. However, that is why it is essential to check if the casino offers customer services on mobile. Confirm if any telephone numbers to call are given, and the time they are available. A good Android casino should provide client helpdesk 24 or at least 12 hours a day.
Easy to Use: The reason why most gamblers are moving to Android casinos these days is their convenience. So the site you are playing on should be simple to use, have organized games section and a search box to find a title, clear deposit and withdrawal sections, and properly displayed information. You don't have to experience any difficulties searching some info or a game you like.
Access Points: How do you like to get your gaming experience delivered? In an app or instant play? Whichever way, your mobile gaming destination should provide a flexible point of access. Apps might take a little bit of your phone's storage, so check on the size before downloading. On the other hand, instant play casinos are based on HTML5 or Flash technology and are compatible with Android devices.
Free play or Real Money: Confirm whether the casino offers both these modes for your gadget.
Secure: Another important factor to consider is the security of the casinos. So check if appropriate authorities license them. Alternatively, read reviews from other users.
Selecting the Right Device
A few things should be taken into consideration before picking a casino. They include:
Phone storage – the best one should be around 64 GB and 8GB. The latter will only require you to delete files constantly in search of space.
Have high-quality graphics.
RAM and fast processor.
Capability to hold power.
These are just some of the things you need to note for your device. Here is a list of the most preferred smartphones for Android casinos:
LG G6
Google Pixel 6
Samsung Galaxy S8
Motorola Moto Z
Google Pixel
Samsung Galaxy S10.
Before picking an Android casino, make sure to check the specs of your mobile phone. Besides, these casinos should provide you with convenient and maximum gaming experience.
Informative articles can be found in this blog if you are looking for some of the best tipsters check out the horse racing and football tipster reviews pages.